Doodlers assembled in Islamabad from across Pakistan to present their art and compete for the trophy at the electric Red Bull Doodle Art 2023 Pakistan national finals.
Spring 2023 is officially the Doodle season and doodlers are out in droves to doodle all over our physical and digital reality. At least that's what you'd gather if you were present at the Islamabad Art Gallery in F-9 Park in Islamabad on March 12, 2023 where Red Bull Doodle Art 2023 Pakistan finals were held.
Out of 3000 entries, only 20 made it to the national finals. The 19 finalists (one had two entries in the finals) sparked up Islamabad with their original ideas, doodling techniques and just pure, wonderful, breath-taking art. Not only that, artists doodled away with all creative freedom and let their muses guide their hands (and pens) over a massive blank wall set up at the venue. All of this to say, whether you were an artist or an art lover, F-9 was THE place to be this Sunday.
The hook of Red Bull Doodle Art 2023 was that art wasn't confined to one dimension, but rather celebrated across both physical and digital realms. With that twist, the competition this year encompassed the physical as well as digital art, such as NFTs. And that inspired the finalists to push themselves even further, creatively.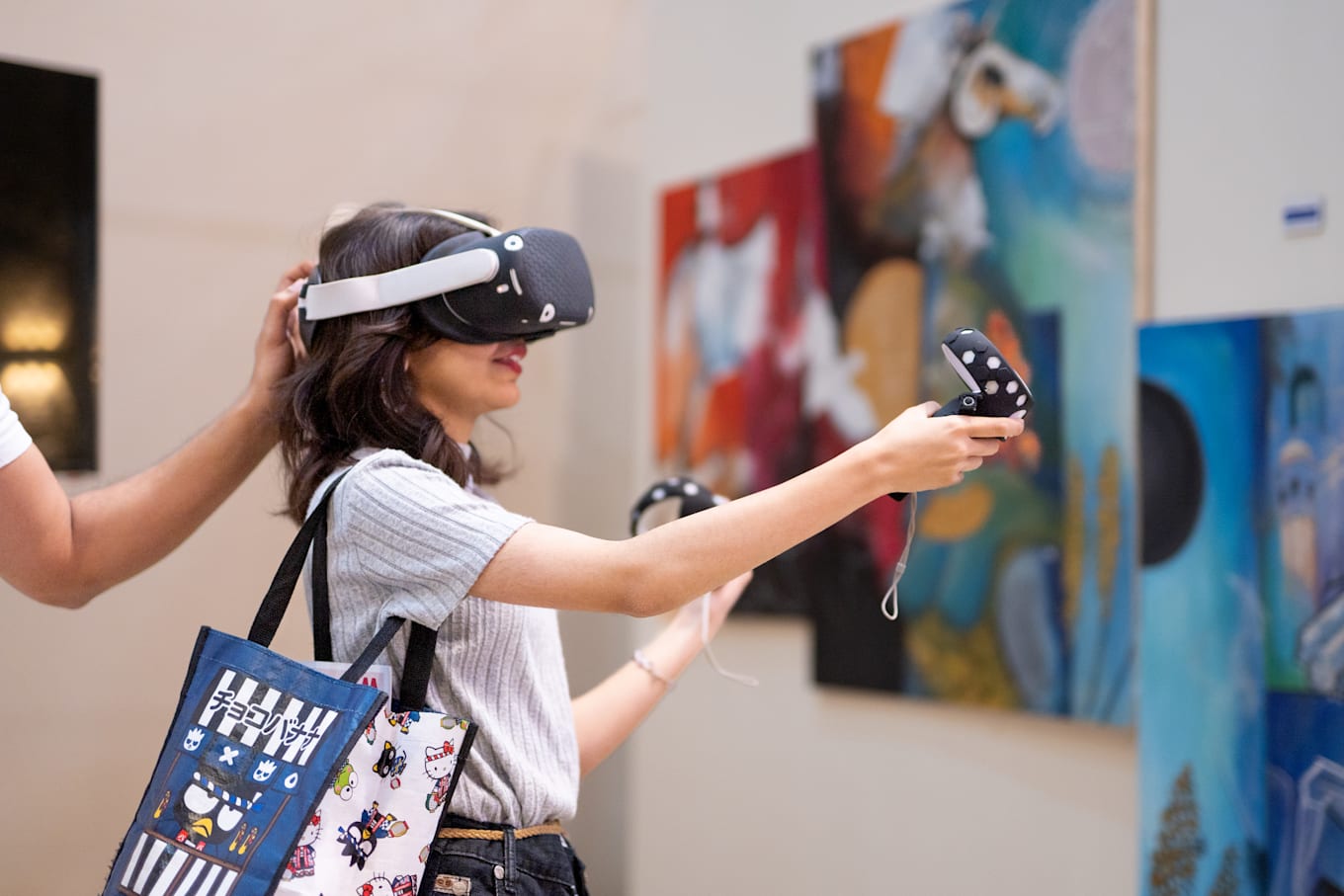 The finalists then presented their work and doodled away in order to not only win the Red Bull Doodle Art national finals, and with it, the NFT (digital collectible) trophy, but also an opportunity to represent Pakistan in the Red Bull Doodle Art World Final in Amsterdam later this spring.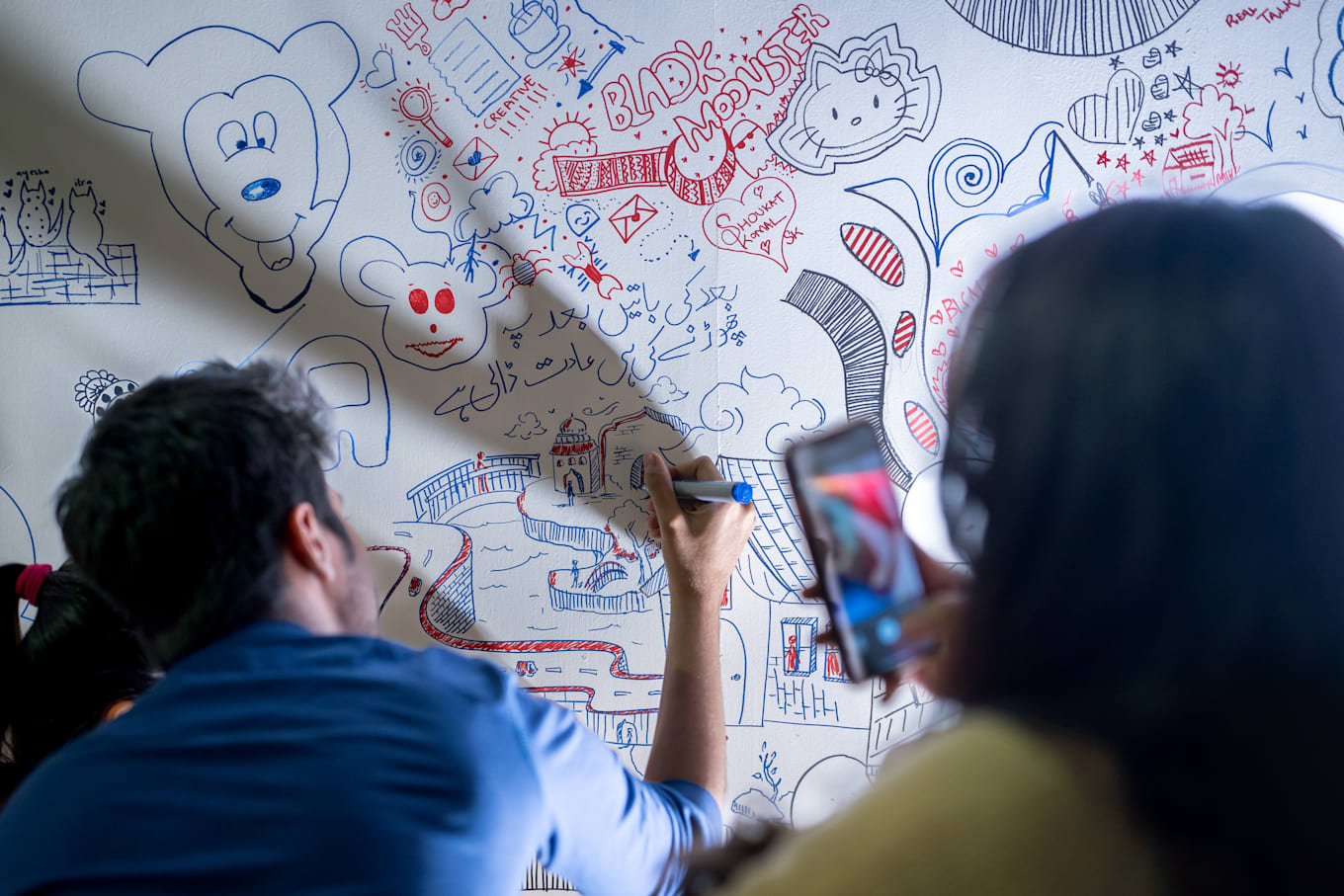 The top 19 doodlers – Aliyan Salam, Ameer Hamza, Hayyan Harmann, Iqra Qureshi, Maria Khalid, Maria Khan, Minahil Noor (the only participant with two entries in the finals), Mominah Arif, Noor ul Ain, Rabia Zafar, Rafia Abid, Rafia Ashraf, Rahat Shakeel, Rumaisa Jabeen, Sami Ullah, Shahnoor Ejaz, Taqdees Sher, Umer Nadeem and Unzila Idrees – came from all age groups and backgrounds and brought with themselves their unique doodling styles influenced by their unique life experiences, culture and inspirations.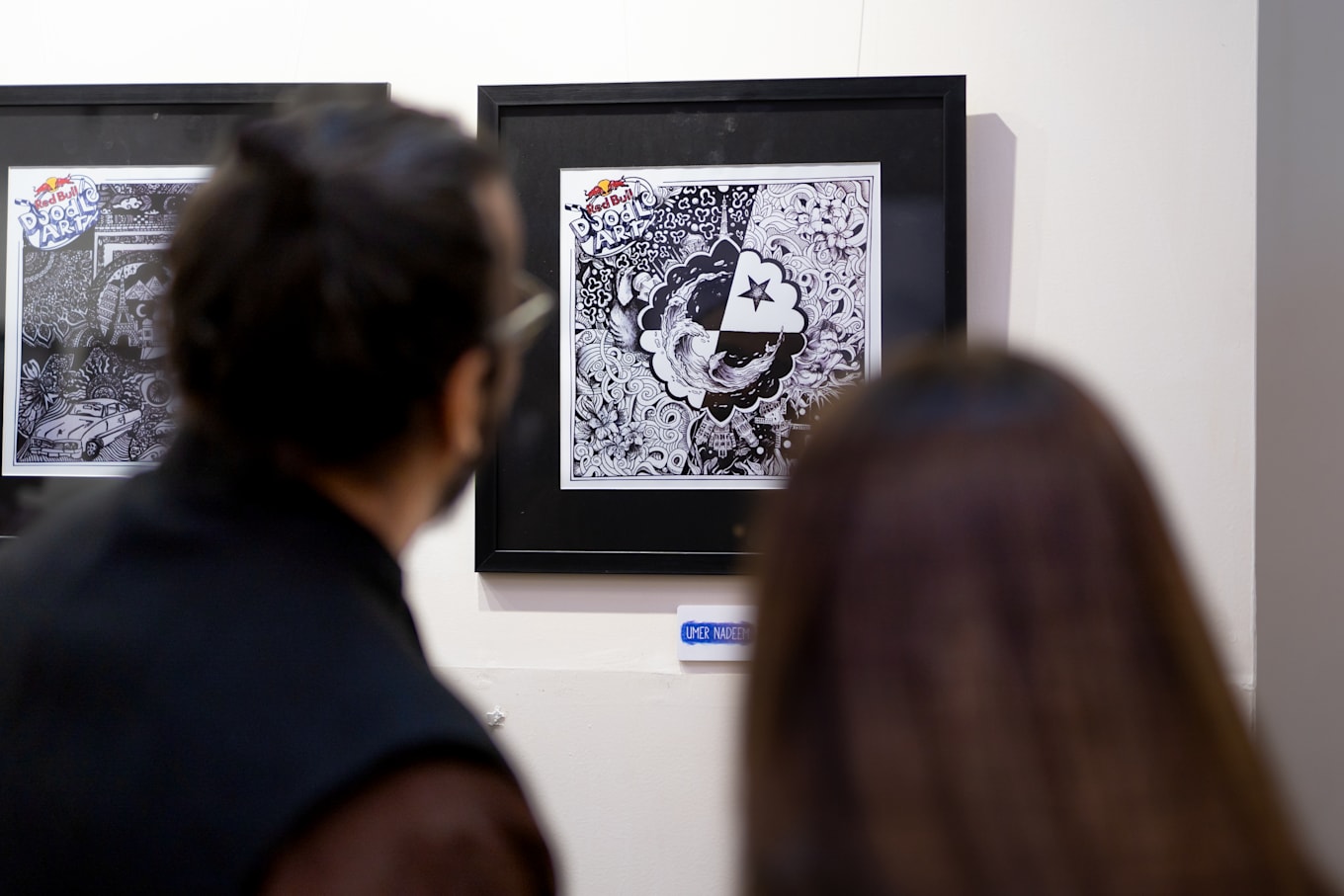 The jury panel comprised of Mr. Imran Ali Dina – graphics designer, founder of GFX Mentor, Media Science teacher and YouTuber with over 22 years of experiences; and Ms. Amna Shah – Director at Hunerkada, an institute where she also studied sculpture, and a relentless promotor of arts and culture in Pakistan.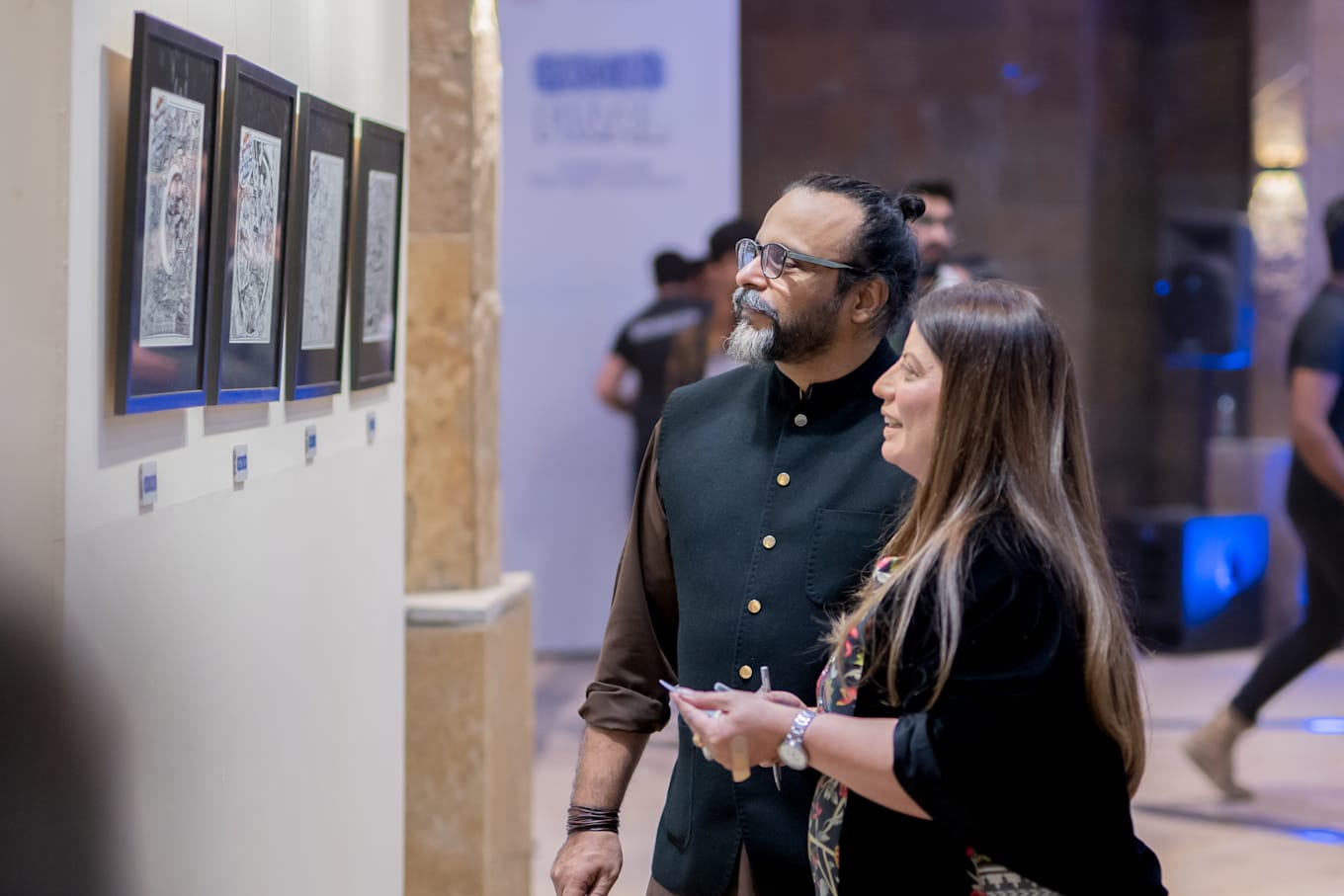 The two judges evaluated the entries based on three main criteria: creativity, artistic skill and the way the doodle express a 'love for life', the theme of the competition.
Out of all the talented finalists, Umer Nadeem emerged as the winner of the Red Bull Doodle Art Pakistan 2023. Iqra Qureshi and Mominah Arif were the first and second runners-up respectively.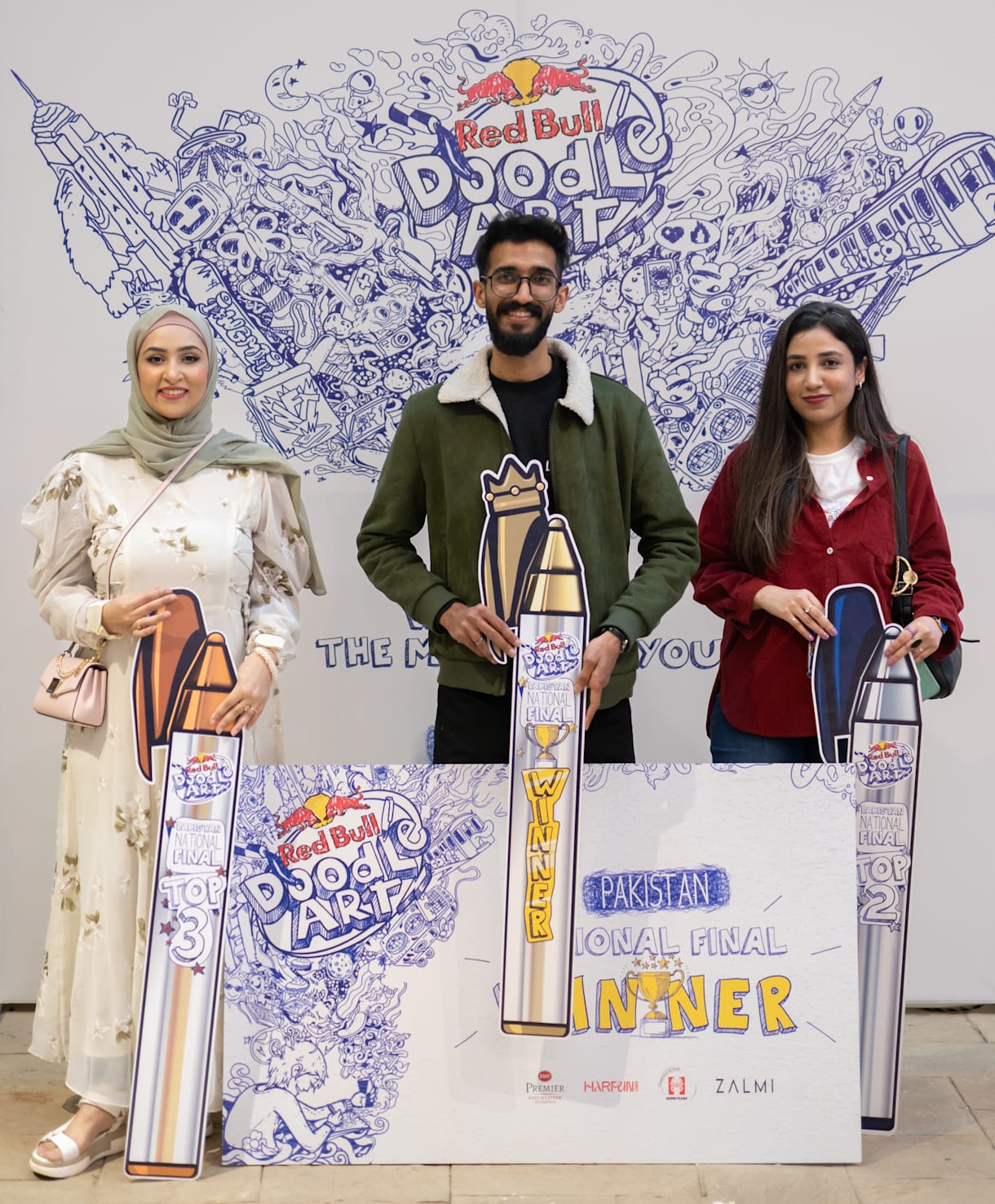 "I expected to be in at least top five, but never thought I'd win. So, this is very encouraging," said Umer Nadeem, who is an architect by profession and an artist "by birth", as he defines himself on his LinkedIn profile.
For his entry in the national finals, Umer Nadeem doodled an artwork that wowed the jury and the audience alike.
My design was inspired by my home country, Pakistan. I wanted to represent my own country and so I made it the focal point of my doodle.

~ Red Bull Doodle Art 2023 Pakistan winner Umer Nadeem
The first runner-up, Iqra Qureshi was happy to rank second in the contest. Like all artists, she said she had been doodling "since school" and that she only took it seriously once she was admitted to an arts university. Her art was influenced by Pakistani culture and incorporated her architectural inspirations from many cities. "I come from Hyderabad, Sindh and I have lived in Lahore," she said. "I have studied architecture so a lot of the buildings and culture from all over was combined in my art."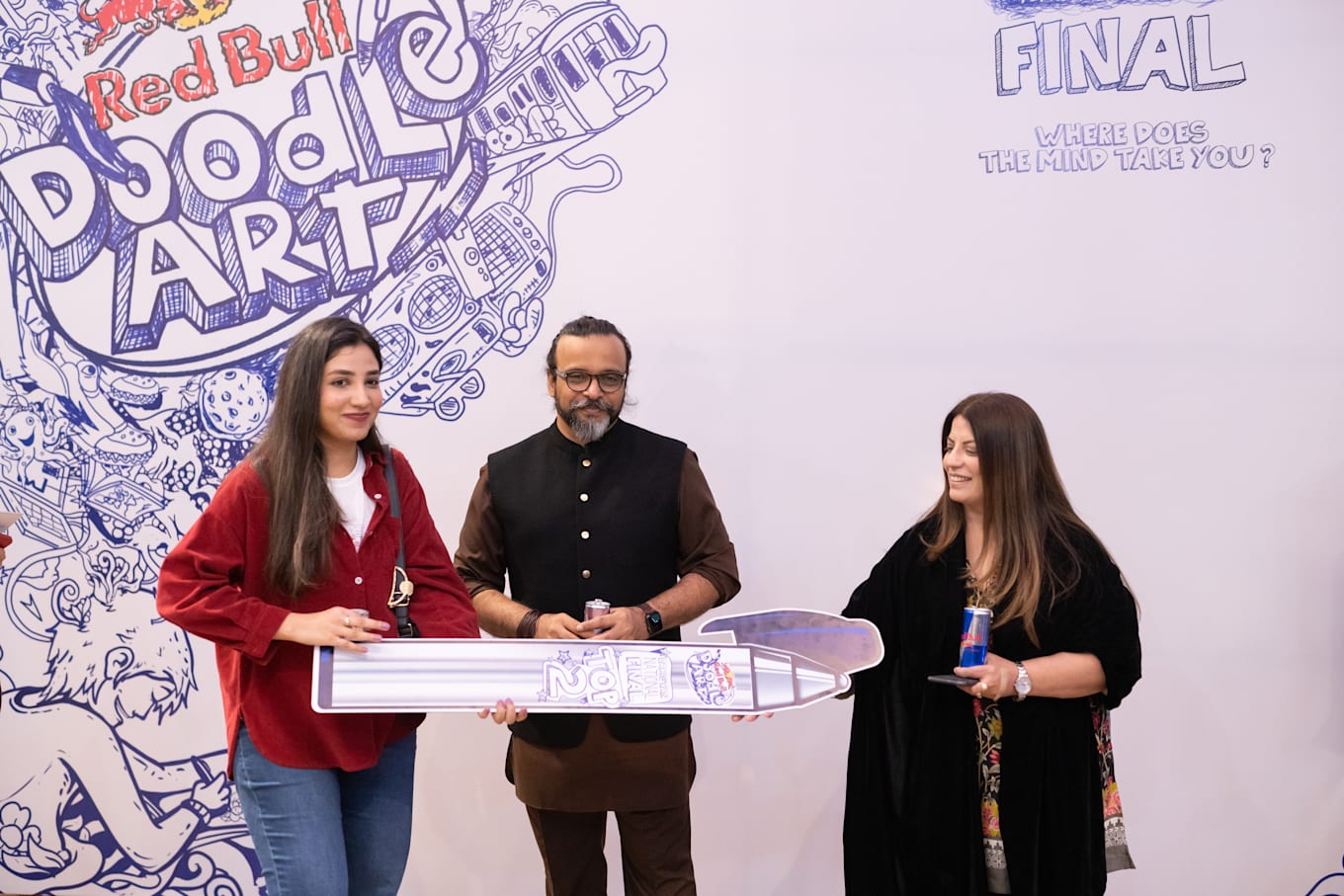 The second runner-up Mominah Arif is not new to Red Bull Doodle Art. She participated back in 2017 as well. For her as well, the process of doodling is all about being in the moment.
I try not to think about anything specific. Sometimes, I have a theme in mind, sometimes I don't. And I just let my mind do its thing. You don't have to think too much while you are doodling, but you do have to practice a lot to get your strokes right and nice.

~ Red Bull Doodle Art 2023 Pakistan second runner-up Mominah Arif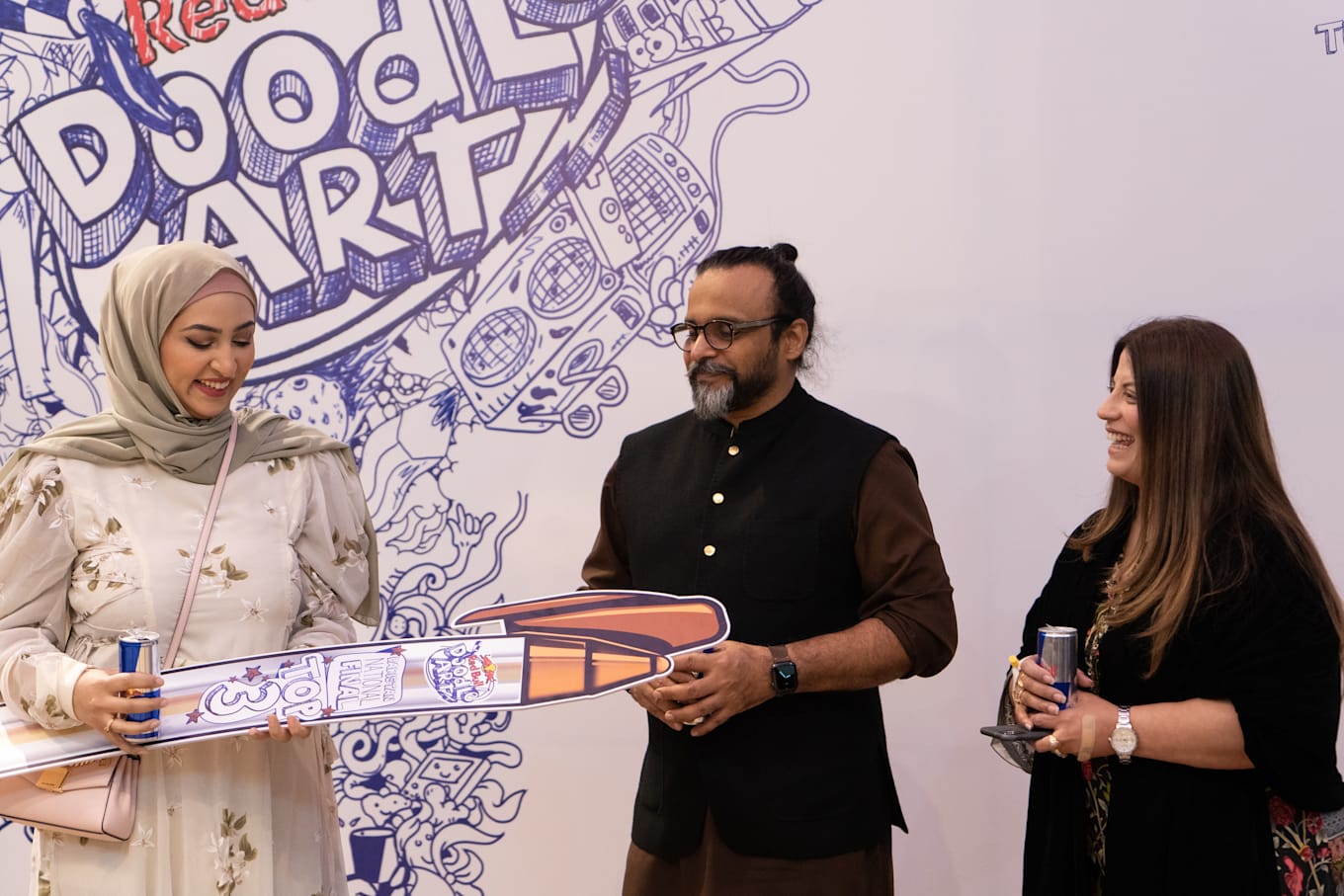 Like everyone present at the event, jury member Imran Ali Dina was extremely impressed by the amount of creativity he witnessed in the Red Bull Doodle Art national finals.
People here have so much potential and they are creating wonders. Red Bull Doodle Art is amazing; it gives everyone freedom to express themselves. I'm loving every aspect of the participants' creativity and skills. It's very impressive.

~ Imran Ali Dina, graphics designer and Red Bull Doodle Art 2023 jury member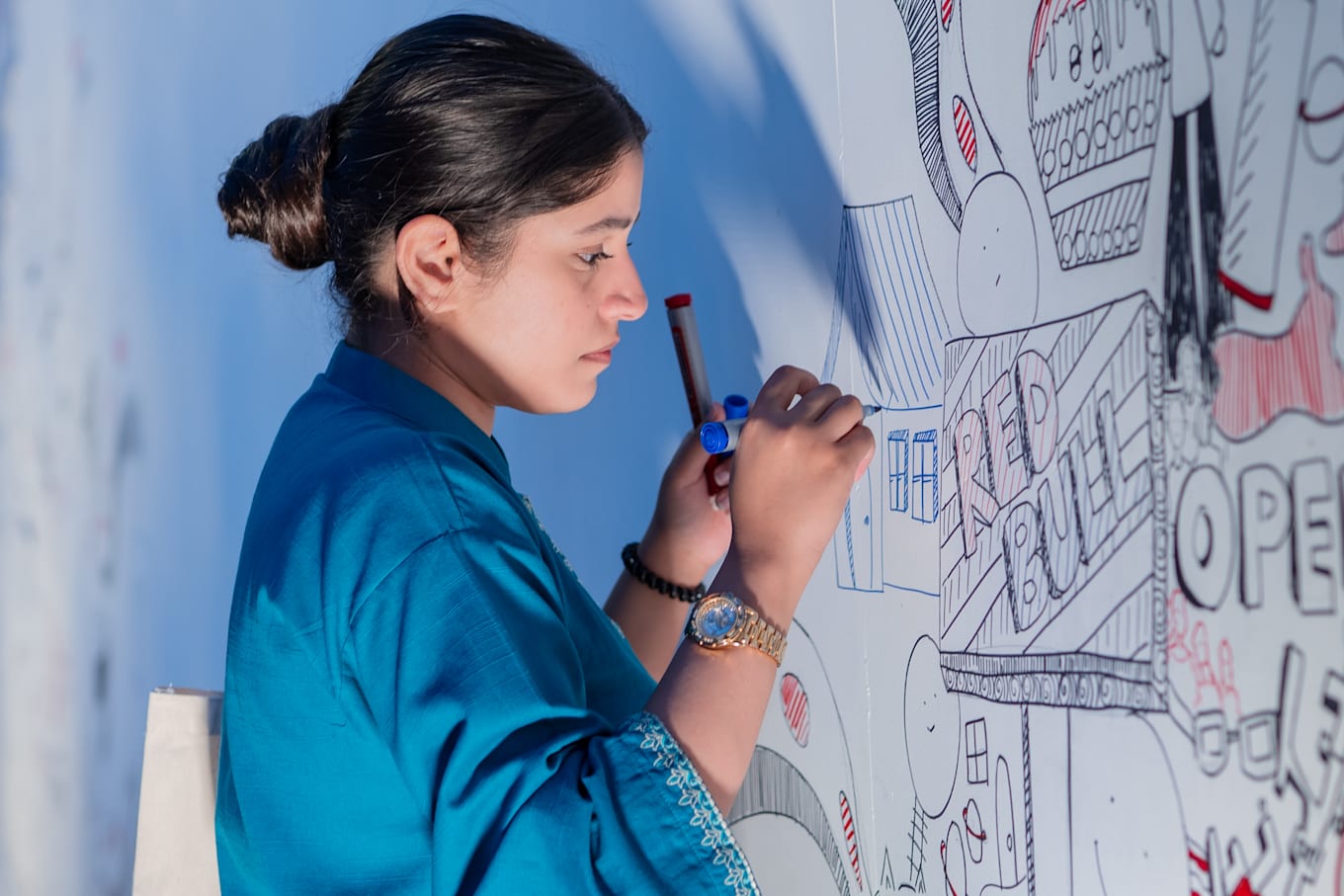 But what's more impressive is the opportunity the national winner Umer Nadeem has now. Over the course of four weeks, Umer will collaborate with an industry-leading artist to create a new doodle NFT as his entry for the Red Bull Doodle Art World Final in Amsterdam in late May where he will compete with the national winners of over 60 countries.
Besides that, the Red Bull Doodle Art World Final will offer Umer a chance to participate in a series of workshops and creative sessions over the course of a three-day "phy-gital" experience where both physical and digital realms of art meet in the artistic hub of the Netherlands.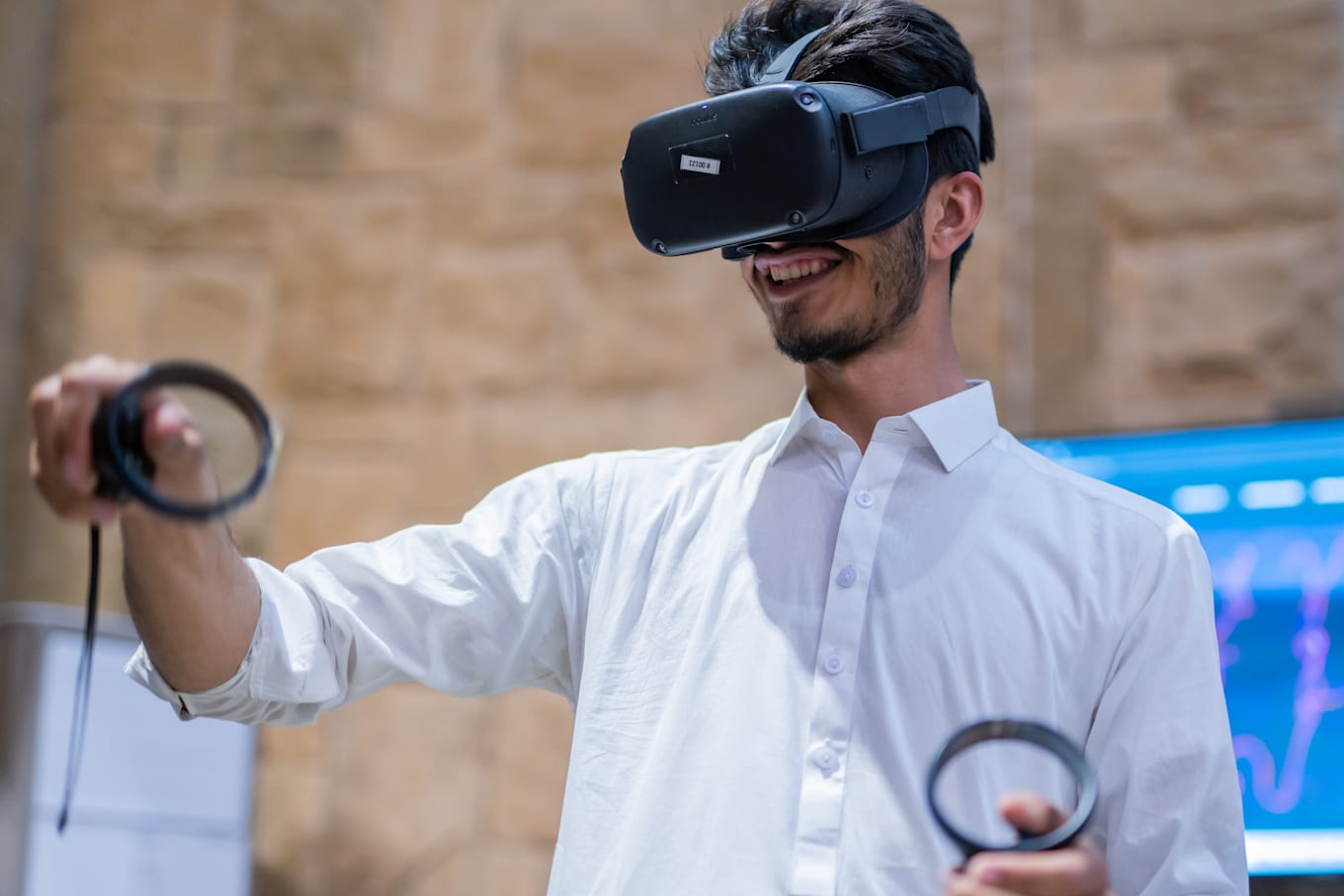 For the World Final in Amsterdam, I hope that I'll nail it and bring the trophy home to Pakistan.

~ Red Bull Doodle Art 2023 Pakistan winner Umer Nadeem
Determined, laser-focused and carrying his signature artistic style, Umer Nadeem is all set to showcase his creativity on the global stage in May.
Red Bull Doodle Art national final was made possible with the support of a number of partners which made the Sunday evening more chic, hospitable and happening.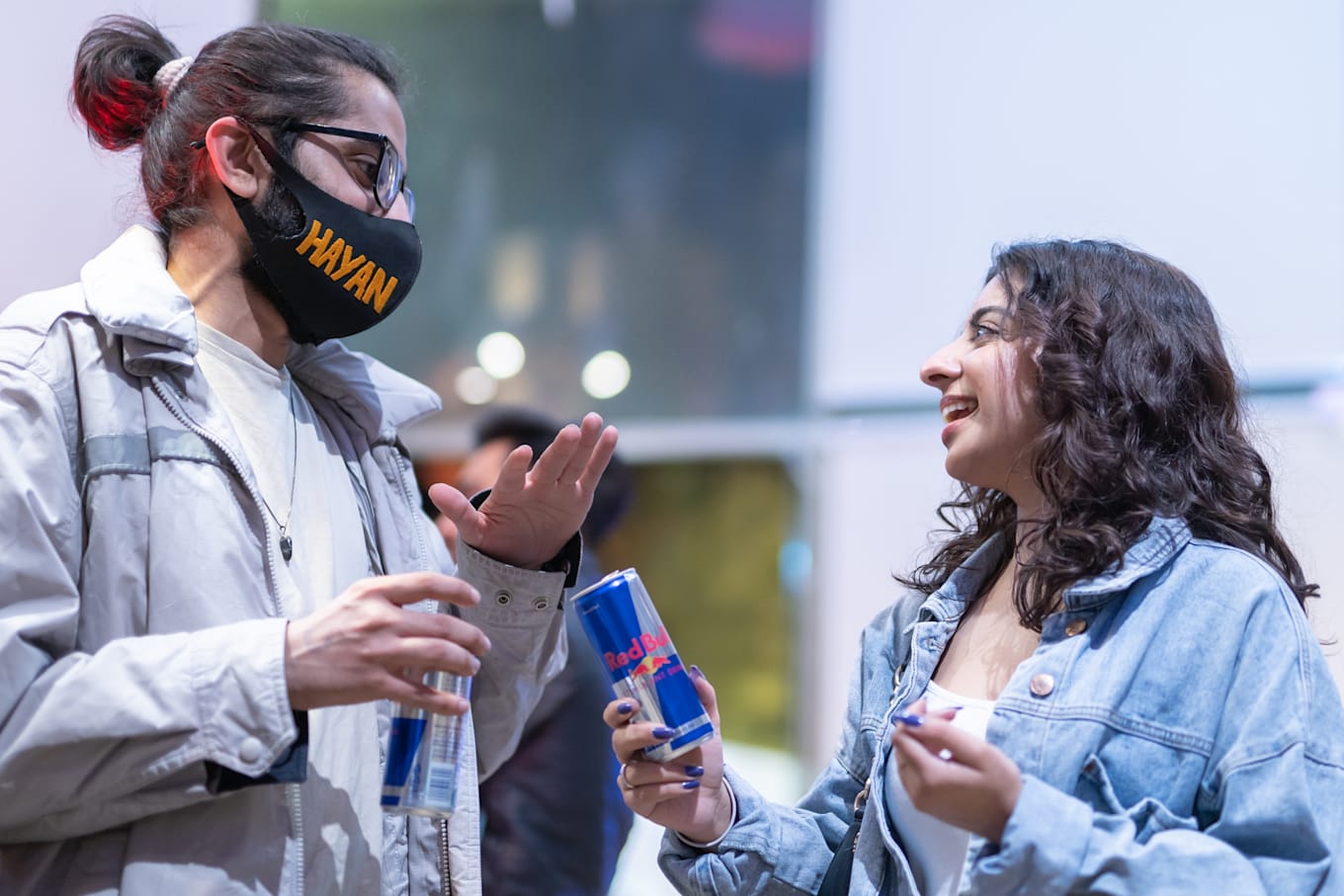 Hunerkada, College of Visual & Performing Arts Islamabad campus was the venue partners of Red Bull Doodle Art, National Finals 2023.
Best Western Premier Hotel, as the exclusive hospitality partner, provided accommodation and transport to all finalists reaching Islamabad from across Pakistan & had their food stall set up at the event.
Harfun Studio provided brilliant artworks and showcases at the national final.
Peshawar Zalmi's apparel brand, The Zalmi Store, was the apparel partner for the national finals of Red Bull Doodle Art and the reason all the finalists looked photoshoot-ready.
Source : Red Bull